Algomi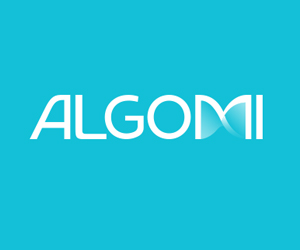 Overview
Total Equity Funding
£10M in 3 Rounds from 3 Investors
Most Recent Funding
£10M Private Equity on March 3, 2017
| | |
| --- | --- |
| Headquarters | London, England |
| Description | Algomi develops and provides software for fixed-income market data. |
| Founders | Stu Taylor, Michael Schmidt, Robert Howes, Usman Khan |
| Categories | Sales, Software, FinTech, Information Services |
| Website | http://www.algomi.com |
| Social | |
Company Details
Through our revolutionary Honeycomb, Synchronicity and Algomi ALFA technology, we create the bond information network that enables all market participants to securely and intelligently harness data to make valuable financial trading connections.
By maximising the relationships between salespeople, traders and investors, the Algomi Honeycomb suite of scalable software greatly increases the opportunities and velocity in large and illiquid trades between banks, institutional investors and exchanges.
For banks, Algomi creates both a real-time internal network of salespeople and traders, and a discreet dynamic connection to their universe of investor clients and interbank parties. Using their own data, external aggregators and other sources; Algomi enables banks to identify the best trade opportunities and to generate efficient collaboration between traders, salespeople and their clients.
For portfolio managers, investor dealers and compliance teams, Algomi turns complex data systems into actionable knowledge. Helping investors trade with increased speed and success. Capturing the heartbeat of the world's trading floors, Algomi provides the data and market insight vital to selecting the right banks and the right time to trade. The investor is able to deal in size, seek best execution, and remain discreet in the market while the banks use their large distribution network.
Back to Top Fintechs